Who will win the US election - Official poll
Posted: Nov 6 2012, 06:34 PM Forum News & Current Events View full topic
hypercube

Nov 6 2012, 06:24 PM

As an American, I can honestly say that I don't care for either of them at all.

Excel, I agree with you that this two party system is rife with corruption and should be eliminated. It only serves to separate us as Americans, and not bring us together.
I agree about corruption because the bottom line is the person with the biggest bank account wins while some great candidates are overlooked.

I have seen people screaming at each other outside the early voting center and people are very emotional about this election really.
Who will win the US election - Official poll
Posted: Nov 6 2012, 06:02 PM Forum News & Current Events View full topic
Peterparker

Nov 6 2012, 02:26 AM

Obama has not delivered half the things he said he would. And while I agree with some of his policy, I feel as though he is far too left winged to lead a country the size of America (really the world , because American politics = the world politics). I am also embarrassed to see/hear most minorities talk of picking Obama simply on the basis of him being non-white (have a look at BET, and other urban artists... see how they blindly follow his lead and further recruit other young blacks to VOTE FOR HIM). Now imagine if a white guy had done the same thing... just imagine the outrage!

I also agree with the idea of having low taxes for businesses. This will give incentive to move/setup businesses to the United States. It will probably also stop the mass exodus of jobs to other countries. All other policies between the 2 are elementary at this point in time.

I have a feeling Romney will win.
There are many blacks that have criticized Obama so it has nothing to do with race. I know many black and even African people that have said they will not vote for Obama and are in the anti-Obama camp but at the same time they are not voting at all because they don't like either candidate. People vote in their self interest or that of their group. I don't understand why you assume they vote for him because of race when minority groups have always traditionally voted Democrat regardless.

Anyway from what I saw at the polls there were tons of Democrats voting early so I think Obama will win. Identity politics is important I agree with that. I am sure if a half South Asian guy or half Latin American with an ethnic name was elected president people from those groups would be motivated to support him.
Interesting faces
Posted: Nov 6 2012, 01:38 AM Forum Photographic Supplement View full topic
This womans face tells a story
South Egypt


Turkey


Andaman Islands


West Africa/Ivory Coast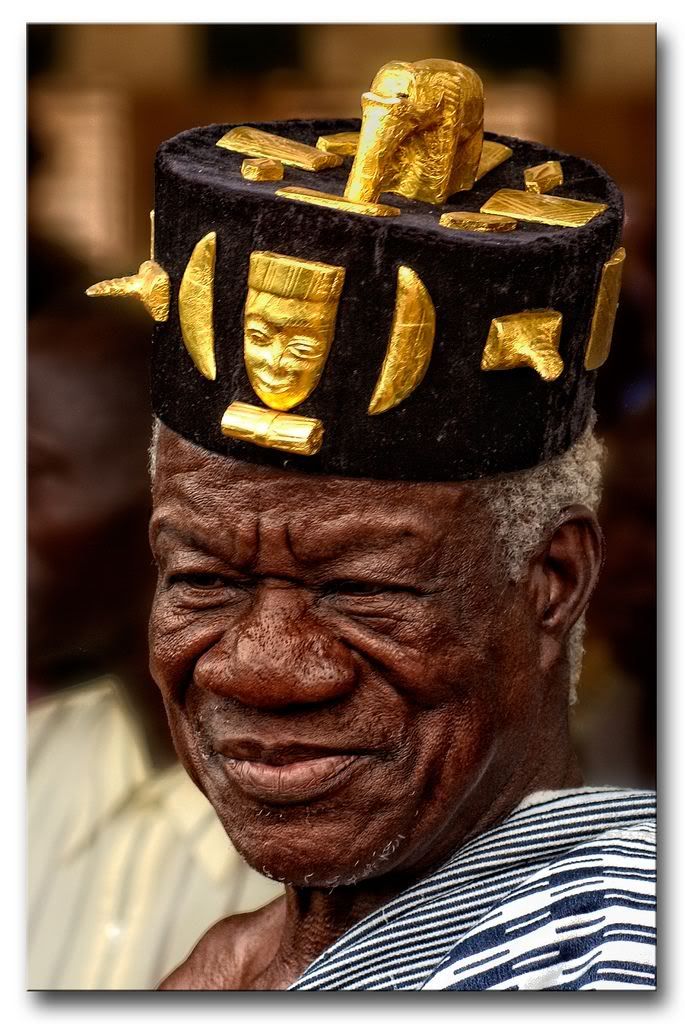 Papua New Guinea


India


Samantha Harris - Aboriginal model Australia


South Sudan


Reese Witherspoon United States


USA - Hentry Waxman


Albino


Neck... - USA


this is a hard one to beat lol - USA


Not sure where...

Remedies For Acne
Posted: Nov 4 2012, 04:33 PM Forum Health & Medicine View full topic
Keksalarm

Nov 4 2012, 04:28 PM

hypercube

Nov 4 2012, 04:02 PM

That's a terrible side effect. I know a woman that swears by this medication and gave it to her teenage son. He's pretty short for his age (about the same height as girls his age), but I don't know if it's from the treatment or the fact that his mother is also very short. She tells every parent to use it for their kids too.

I hope it's not because of Accutane, but one never knows. My father is 183cm, my "little" sister 170, and my mother the same height as me. As I never hit my growth spurt and stopped growing at 14, the same time I got treated with that medication, the answer seems clear to me!
sorry to hear about your experience...
It could be a combination of factors maybe. I heard people can grow until they are 25...If you are in your teens or early twenties maybe you can see if there is treatment to help if you are worried...
Remedies For Acne
Posted: Nov 4 2012, 04:08 PM Forum Health & Medicine View full topic
Tsirkus

Nov 4 2012, 02:58 PM

Like make up one product may work for somebody but it doesn't mean it will work for you. maybe you can example visit skin doctor.
I agree here. You should visit skin doctor about the scar too they can prescribe skin care routine to help with your acne and that. They can analyze your skin type and give you best advice. But I agree accutane is bad option.
Remedies For Acne
Posted: Nov 4 2012, 03:40 PM Forum Health & Medicine View full topic
I think since you're 15 it's more hormonal than just diet...Drink lots of water and start a good daily facial skin care routine. Using soap won't work well. You should buy a face cleanser for your skin type (sensitive and oily), a toner and a light lotion for oily skin if you can. I always like Neutrogena products. You should see a change.


Somalis
Posted: Nov 3 2012, 11:11 PM Forum Photographic Supplement View full topic
The macawis/wrap the men are wearing is from Yemeni influence/Hadhramuti. Yemeni traders went to Indonesia/Malaysia and influenced the local population. So Somali and Southeast Asian dress was influenced by the Yemenis.
Have you ever had a sexual attraction toward a sibling?
Posted: Nov 3 2012, 03:23 AM Forum Gender & Sexuality View full topic
Robin Goodfellow

Nov 3 2012, 03:13 AM

Jalu my sister is normal, she used to have convulsions/seizures for some time beginning when she was small but she doesn't have seizures anymore.
Robin I don't think the internet is the best place for you to seek advice. You are better off receiving professional help/therapy with your situation. I hope you can manage with your mental illness and find a way to live a normal life. I would recommend you share these feelings with your family in case you become imbalanced in the future so they can take precautions and help you. For your own safety and those of others around you.
Research reveals why today's women are 'marrying down'
Posted: Nov 2 2012, 08:59 PM Forum News & Current Events View full topic
Tsirkus

Nov 1 2012, 12:57 PM

Quote:

To the great delight of the vast majority of men, it appears the days of women setting their sights on marrying 'above themselves' are over.

The attractions of the Mr Darcys of this world are waning as women become better educated and better paid, research has found.

Indeed modern women could hardly be further from the likes of Pride and Prejudice's Elizabeth Bennet and her scheming to net Mr Darcy – not just the man she loved but, crucially, a wealthy aristocrat.

Analysing how female aspirations have changed over the past 50 years the researchers found women in their late twenties and early thirties are increasingly marrying 'beneath themselves' by opting for men of lower social classes.

The study by the Institute for Public Policy Research adds weight to the idea that today's economically independent women are freer to marry for love rather than to further themselves.

The think-tank says the proportion of those 'marrying down' – such as the Queen's granddaughter Zara Phillips who is now wed to former England rugby player Mike Tindall – has exceeded those 'marrying up' for the first time. The study found 28 per cent of women born between 1976 and 1981 married men who were less educated and worse paid than them. In 1958, the figure was 23 per cent.

Of the women born between 1976 and 1981, only 16 per cent married up and more than half (56 per cent) married someone of the same class, defined by the IPPR as someone in a similar occupation.

In 1958, 39 per cent married someone of the same class and 38 per cent married up.

The research also showed that while attitudes towards marrying across social class have changed, those towards age have become more entrenched.

Most women marry men who are older than them and are more likely to do so than those of previous generations.

Richard Darlington of the IPPR said: 'In the 60s, women working in highly segregated offices in junior clerical roles fell in love with men in senior positions and "married the boss".

'By the 70s and 80s, women had moved into more senior positions themselves and were marrying men in similar professional categories. By the 90s, the toy boy phenomenon was at its height and by the noughties age was no longer a social taboo.

'Women are still marrying older men from the same social class as themselves, but for the first time, the proportion marrying down is higher than the proportion marrying up, and one in five women are now marrying men who are seven or more years older than them.'

Official figures last week showed 52 per cent of women aged 17-30 went into higher education compared with 42 per cent of men.

http://www.dailymail.co.uk/news/article-2126787/Why-more-women-marrying-down.html
Princess Zara and Mike Tindall with Prince Charles
....

post pictures of women, who you find sexually attractive
Posted: Nov 2 2012, 03:11 AM Forum Gender & Sexuality View full topic
tonyL

Nov 2 2012, 03:05 AM

Peterparker

Nov 2 2012, 03:03 AM

Tony are you also attracted to pregnant woman by any chance? I use to know a strange man who use to get off on watching pictures of random pregnant woman. You can imagine how happy he was the day I introduced him to a little thing called "google image". Buddy use to be on it like 24/7.

to be honest with you, yes i also have this strange attraction for pregnant chicks
what the hell peter why did you introduce the strange fellow to google images..lol

today is like the twilight zone omg
err
post pictures of women, who you find sexually attractive
Posted: Nov 2 2012, 02:49 AM Forum Gender & Sexuality View full topic
tonyL

Nov 2 2012, 02:43 AM

intasar

Nov 2 2012, 02:40 AM

People like tonyL are encouraging morbid obesity. I consider this a form of human rights abuse. lol

hey intasar, you have this anti-fat/fat-hater vibe about you....you probably dont wanna admit it but if just get that feeling
I'm off this thread I'm out it's getting extremely strange.

I don't hate 'fat people'. I hate 'unhealthy lifestyles'/'fat' and the people who promote them. You are no different than people who promote anorexia good luck to you.
Have you ever had a sexual attraction toward a sibling?
Posted: Nov 2 2012, 02:20 AM Forum Gender & Sexuality View full topic
tonyL

Nov 2 2012, 02:05 AM

now what does it mean when guys develop an attraction for "extreme" looking females such as really skinny/ borderline anorexic,elderly, or in my case overweight/morbidly obese women?
It is unnatural because obese people are in an unhealthy state that will cause them to die early. By you being with morbidly obese people and encouraging their lifestyle you are sending them to an early grave. I think that is messed up.

I believe you may have been forced to stare at cartoons or too many shows with fat people or something as a child

Classify all the James Bonds
Posted: Nov 2 2012, 02:10 AM Forum Classifying People View full topic
Thought this would be a good topic since a new James Bond movie is coming out. I definitely don't think I will watch though the last few were bad and I think its time has come and gone. But anyway classify all of the James Bonds. Most of them look like they will have similar classifications.

Sean Connery



George Lazenby



Roger Moore



Timothy Dalton



Pierce Brosnan



Daniel Craig