Dean Winchester - The Man Behind the BDH
by aithne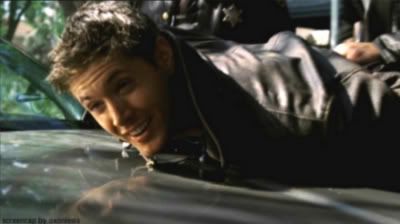 The inspiration for this board, Dean Winchester is a television icon in the making.
Superficially, he appears to be the brash bad boy cliché that he was in Kripke's first script of the Pilot, but the combination of a terrific actor and open-minded writers has created a man who is at once courageous and nurturing, uncertain in his worth and convinced of the worth in others, serious-minded in his duty and possessed of a natural joie de vivre that permeates everything he does.
Dean took a maternal role in his family after his mother's murder, comforting and being a partner to his grieving father, and protecting and helping to raise his infant brother. This instinct for caring, forged in tragedy and tempered in the long years of their family's quest, has become the core of John Winchester's weapon and right hand.
While somewhat anti-authoritarian, Dean is also friendly, adaptable and able to fit in most anywhere. At his center, he is a loyal, kind and sacrificial friend to those in need. He has three stated reasons for the life he lives, the first two articulated in Wendigo and Dead in the Water, and the third implied in Something Wicked, Bloodlust and It's a Terrible Life. Firstly, he hunts to ensure that the tragedy that befell their family will not destroy any others. Secondly, he hunts because he feels his mother would have wanted him to be brave (and we see in In the Beginning that she was as courageous a hunter as her son). Thirdly, he hunts because of the burden of knowledge… once he knew about the things that went bump in the night, it became his obligation to fight them. But far from letting this grim duty drag his spirits down, Dean finds pleasure in his sleek, badass '67 Chevy Impala (
), the joy of reuniting loved ones safely and helping others, the lovely women he meets along the way, diner food, cold beer, good music, and the company of his family.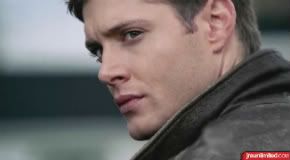 Though his pleasures are simple ones, Dean is not a thoughtless man, and is often capable of keen insight, such as his comment on the angels in It's the Great Pumpkin, Sam Winchester, telling his brother that they were not evil, but righteous, and that their righteousness was what made them so harsh.
Dean's sojourn in Hell and his unexpected rescue have thrown into chaos his views on himself, God, and the possibility of supernatural good. Told in the space of a few hours both that he had started the apocalypse and that he was the only one who could end it, Dean finds himself at the center of a war between Heaven and Hell, with humanity caught in the crossfire. In the midst of this crucible, faced with enemies and friends who are oftentimes not what they seem, and even family that cannot be wholly trusted, Dean is learning to listen to himself and to trust his own perceptions and wisdom. Rather than following the typical journey to become a hero, Dean's journey is to recognize and rely on the heroism he has always shown, and to shed the doubts and insecurities of the past. Time will tell if he can meet the task that is set to him, but if the past is any indication, Dean Winchester will find a way.