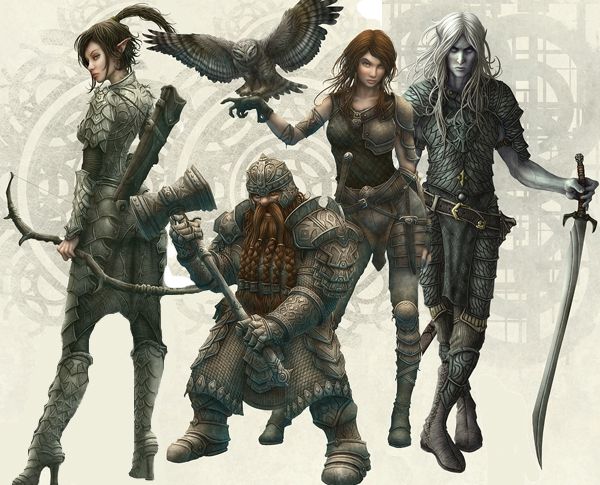 - RACES -
- CHANGELINGS -
Changelings are races that can change between 2 forms at will and are, generally, more often seen within their humanoid forms.
- Demons -
There are 3 different classes of demons, each has their own unique gifts and appearances.
- FEY -
The Fey are individuals created from the joining of a changeling, mythological and an elf or human. A Fey could be a half dragon, half demon, half nymph or half mermaid. They are always humanoid, but usually carry some characteristics of their non-human parentage as well. They often try to hide their identity from others.
- ELVES -
Elves are more often amused than excited and more likely to be curious than avaricious. With such a long life span, they tend to keep a broad perspective on events, remaining aloof and unfazed by superficial events. When pursuing a goal, however, whether an adventurous mission or learning a new skill or art, they are focused and relentless.